Iftopia and Encompass present
(If-Topia derived from U-Topia, "if" the world was a UTOPIA...)
Paradigm Shifts: Music & Film Festival
in Seoul, Korea
Organized by In sook Kim, Author-Professor Hyun Kyung Chung, and Nancy Rhodes
Encompass New Opera Theatre's 4th Annual Paradigm Shifts: Music & Film Festival took place in collaboration with Iftopia, a Korean feminist art collective, at the Academy of Dialogue Culture (Pyung Chang Dong) in Seoul, Korea.
Iftopia (If + Utopia) is a Korean feminist artists collective working on women's festivals, performances, and political activism for the last 15 years. Iftopia has organized Korean women's festivals, Holotropic Breath Work, Sufi meditation, Salimist festivals, Korean Ecofeminism, and more.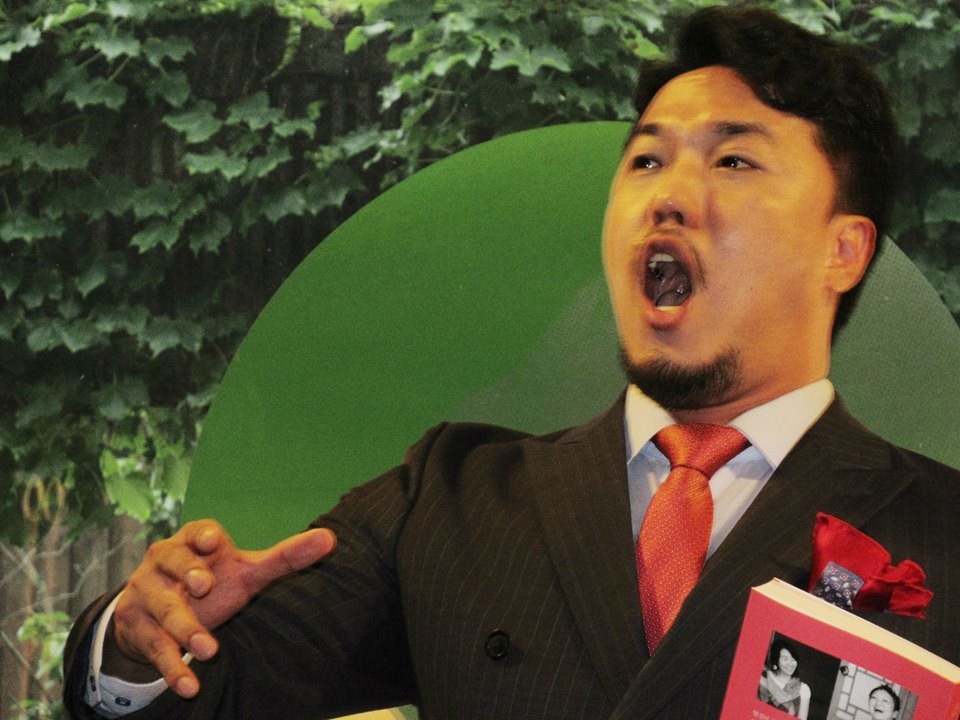 Claudio Jung, international opera baritone and professor at the Kookmin University of the Arts, and Director of the Opera Arts Management Institute. As a performer, he strives to break down the wall between traditional classical art and popular culture; and screenings of The Eagle Huntress (2016), Felt, Feelings, and Dreams (2013), and Taking Root: The Vision of Wangari Mathaai (2008).